Throught the years, often when I travel for a residency, I will take a series of photos (Mexico, 1986, India, 2001) and sometimes will keep a blog (Mexico 2005, Berlin 2008) .
---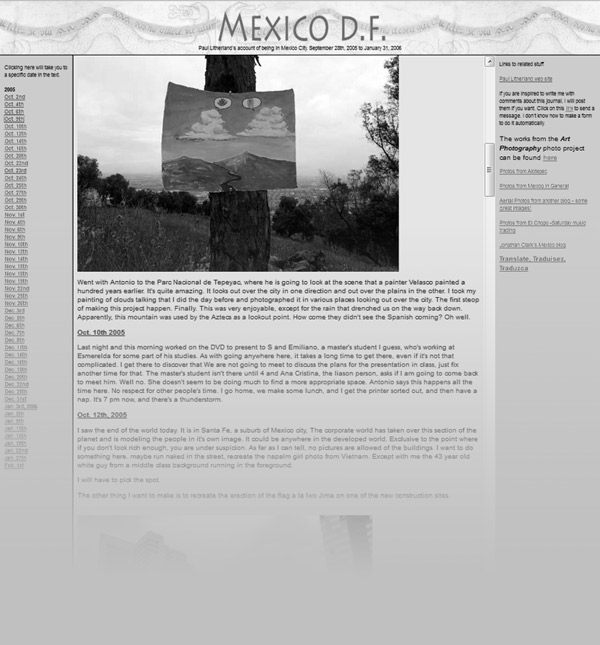 (October 2, 2005 – February 1 2006)
My reflections and observations from a 4 month residency as part of the Conseil des arts et des lettres du Québec and Fondo Nacional para la Cultura y las Artes (CALQ-FONCA) Artists Exchange in Mexico City from September 28th, 2005 to January 31, 2006. The posts in this blog chronicle the creation of my Art Photography photo series.
---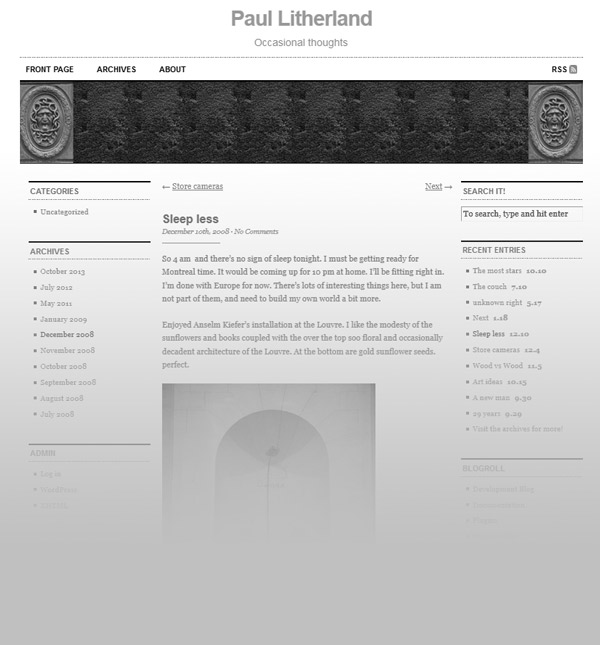 (July 2008-October 2013)
This blog of random thoughts and observations covers my time spent in Berlin, August-December 2008, which lead to the creation of my Wood vs Wood performance.
---
Artist Interviews
I have always been interested in what other artists have to say. It is an off-shoot of my work as an artwork photographer. I had this opportunity to do a series of interviews with Artist Julie Keller.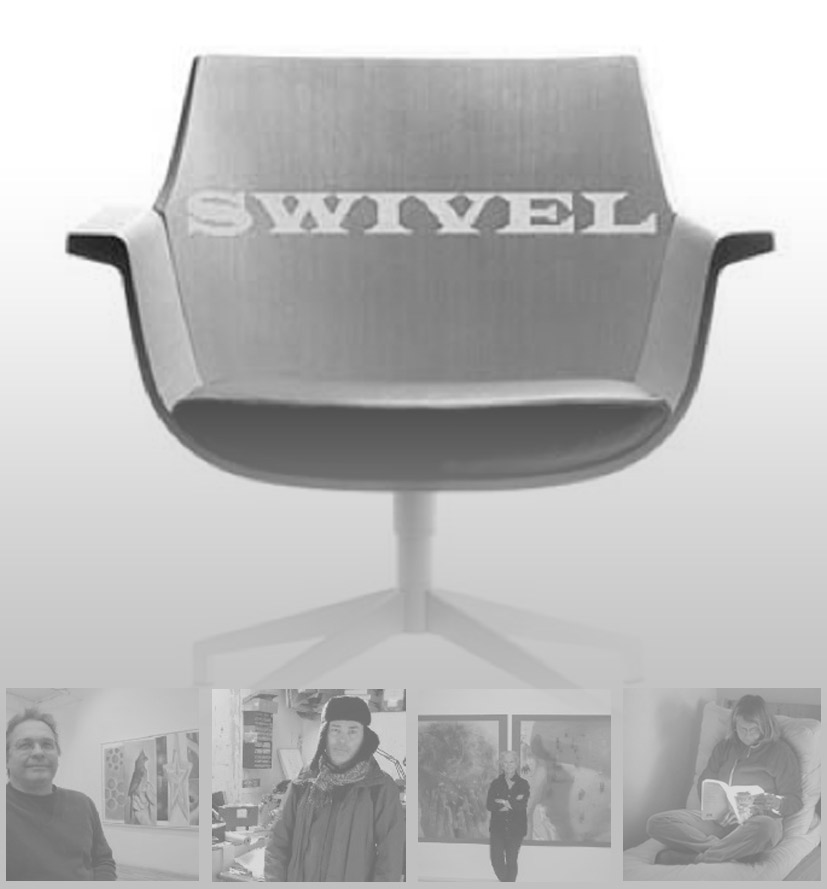 (May 2006-March 2007)
Swivel is a series of eleven audio interivews with artists, art collectors, and art viewers in Montreal, Quebec, Canada. They were conceived, hosted and created by Paul Litherland and Julie Keller. The Swivel site also includes photos of a selection of artworks by most of the artists interviewed.
List of artists interviewed:
---